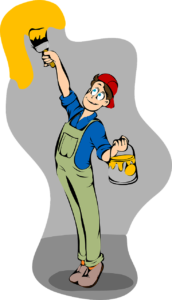 When preparing for your home remodeling project, make sure you're truly ready for it by doing your research. Look up price ranges for things you want. Ask friends, neighbors, and coworkers if they can recommend a contractor. You should also keep these tips in mind. 
Stick to Your Budget
One of the most common mistakes homeowners make with their remodeling is that they "splurge" on something, or they don't budget for last-minute costs. If you think you might want to add more expensive elements to your design, work it into your budget. Then, stick to your budget no matter what. Don't forget to add last-minute costs to your remodeling budget. There are many factors that can cause unforeseen costs in a remodeling project. Don't let yourself be blindsided by them. 
Get a Second Opinion
Interview multiple contractors. Don't just go with the first one you talk to, no matter how good they sound. You want a contractor you trust working on your remodel. Don't go with the lowest quote to "save money", either. Go with the quote and contractor that makes you the most comfortable. If you get a quote that sounds too good to be true, it probably is. 
Stay Involved
You shouldn't micromanage to the point that you're getting in the way, but you should stay involved in the project while you can. Details matter in remodeling. There will be plenty of details that you will want to make sure are to your specifications. 
Pack Your Patience
Your contractors are doing the best that they can. Remodeling takes time. Be patient, your newly remodeled space will be ready as soon as possible! 
PROFESSIONAL DESIGN AND REMODELING SERVICES FROM ABOUT KITCHENS AND BATHS
About Kitchens and Baths has the Annapolis community abuzz with excitement over our stellar home renovation services. With an approximate timeline of only three weeks and two days for project completion, we outshine the competition in our reliability. From tear out to design, all aspects of each renovation project are handled in house by our expert team. We ensure customer satisfaction and consistent quality for all remodeling services. Visit our showroom to meet the About Kitchens team and discuss your design goals. Our home renovation services are versatile and detail-oriented, supporting all styles, features, and rooms. While kitchens and bathrooms are our primary focus, we also channel our skills to assist home office and laundry room renovations. The sky's the limit! Call us at 410-573-0877 or email us at aboutkitchensandbaths@yahoo.com or fill out our contact form today!
We're social! Follow our blog, Facebook, Houzz, and LinkedIn for all the latest updates and design ideas!