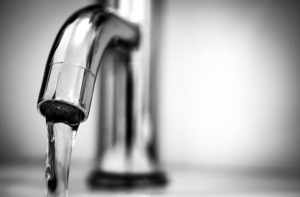 Upgrading your bathroom doesn't need to be a struggle. In fact, you can do it piece by piece. For instance, you can change out the faucets at the same time as you change the vanity. Here are some tips on how to get going!
Select Your New Style
One easy way to get started is to choose the style of faucet that you want. For instance, maybe you want the single-hole faucet. You can use this faucet in small bathrooms or in guest bathrooms. Since these only have one handle, they take up less space. Another suggestion is to try out the center faucet. These faucets are a great fit for bigger bathrooms. Since the handle and spout are connected, it is easier to operate. They are also found next to each other once they are mounted on the sink.
Also, consider using wall-mounted faucets. You might be used to seeing them installed in the kitchen, but you can use them in the bathroom as well. The way this system is set up, all of the plumbing is concealed behind the wall, so you don't have to worry about it being an eyesore!
Try New Tech
There's also more advanced technology. Think about the different ways you could upgrade or otherwise improve your bathroom. Get rid of old fixtures and choose more modernized ones instead! For example, see if you like motion sensors. You might have seen them in stores or in restaurants, but you can bring that sophistication home! Laminar flow sinks give you softer water flow, which is also important when it comes to saving water. A hand sanitizer dispenser can also be integrated into your new faucet, too!
PROFESSIONAL DESIGN AND REMODELING SERVICES FROM ABOUT KITCHENS AND BATHS
About Kitchens and Baths has the Annapolis community abuzz with excitement over our stellar home renovation services. With an approximate timeline of only three weeks and two days for project completion, we outshine the competition in our reliability. From tear out to design, all aspects of each renovation project are handled in house by our expert team. We ensure customer satisfaction and consistent quality for all remodeling services. Visit our showroom to meet the About Kitchens team and discuss your design goals. Our home renovation services are versatile and detail-oriented, supporting all styles, features, and rooms. While kitchens and bathrooms are our primary focus, we also channel our skills to assist home office and laundry room renovations. The sky's the limit! Call us at 410-573-0877 or email us at aboutkitchensandbaths@yahoo.com or fill out our contact form today!
We're social! Follow our blog, Facebook, Houzz, and LinkedIn for all the latest updates and design ideas!