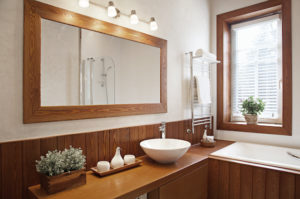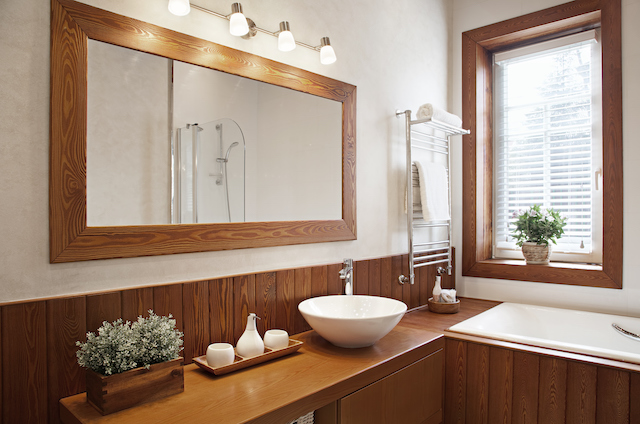 When it's time to remodel your bathroom, you want every last detail to be flawless. As a result, it's unsurprising if you spend hours or even days deciding on the best lighting, paint, and floor tiles to use in your new bathroom. In all of your excitement, it's easy to overlook the faucet. The faucet of your bathroom sink is an important feature of the room! Here are some things to consider to make sure you get the best one!
Pick a Style
When you are trying to pick a faucet style, you have a variety of options. Think about the following:
Single: The single hole sink faucet is a great fit for smaller bathrooms or for the powder room in your home. These faucets are equipped with one handle, and as such, have a smaller profile and footprint.
Center: For a larger bathroom, you might want to consider this option. The handle and spout of the faucet are combined and are set side by side on the sink.
Wall: Wall-mounted faucets will set your bathroom apart. It is attached to the wall, hiding the required plumbing in an elegant way. This allows for other unique design choices.
Consider Innovative Technology
The style of faucet you choose can be eye-catching enough to impress your visitors. However, if you really want to wow them, then you should consider innovative technology that represents the latest developments in plumbing fixtures.
Motion Sensors: With motion sensors, your guests won't need to pull a tap or turn a spigot. They can just wave their hand at the sensor and receive a pleasant stream of water.
Laminar: Laminar flow sinks also provide softer water, which is excellent news for users with sensitive skin. These sinks include aerators to help soften the flow of the water and prevent splashing. By choosing this option, you can make your new bathroom feel even more luxurious.
Sanitizer: You can even add an automatic hand sanitizer dispenser for an added layer of protection against germs!
PROFESSIONAL DESIGN AND REMODELING SERVICES FROM ABOUT KITCHENS AND BATHS
About Kitchens and Baths has the Annapolis community abuzz with excitement over our stellar home renovation services. With an approximate timeline of only three weeks and two days for project completion, we outshine the competition in our reliability. From tear out to design, all aspects of each renovation project are handled in house by our expert team. We ensure customer satisfaction and consistent quality for all remodeling services. Visit our showroom to meet the About Kitchens team and discuss your design goals. Our home renovation services are versatile and detail-oriented, supporting all styles, features, and rooms. While kitchens and bathrooms are our primary focus, we also channel our skills to assist home office and laundry room renovations. The sky's the limit! Call us at 410-573-0877 or email us at aboutkitchensandbaths@yahoo.com or fill out our contact form today!
We're social! Follow our blog, Facebook, Houzz, and LinkedIn for all the latest updates and design ideas!