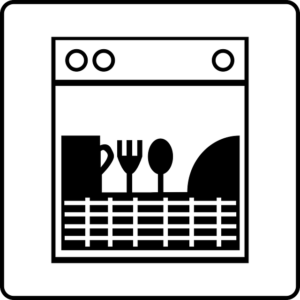 Have you ever wished you had more than one dishwasher in your kitchen? When you work with About Kitchens and Baths, you're in luck, because you can make that happen! It may seem frivolous at first, but when you upgrade your kitchen to include a second dishwasher, you'll find yourself wondering why you didn't get one sooner!
Easier Cleanup
If you're always fed up with the state of your kitchen, then you will be relieved to know that a second dishwasher can make cleanup easier. You won't even have to wait until a special occassion comes around where you have an unusually high number of dishes to deal with once all of your guests leave. It can just be on a normal weeknight after dinner is finished. This helps cut down on all the time you need to stand there and wash dishes by hand, especially if the first one is already overflowing. 
Several Different Sizes
Another reason to consider getting a second dishwasher is that they are available in several different sizes. You won't have to worry about fitting a second full-sized dishwasher into your kitchen, which can be a concern when space is at a premium. Speak with the professional design team at About Kitchens and Baths  who will give you a clearer picture of what to expect along with the right size unit for your home's new kitchen. 
Observe Dietary Changes
Finally, using a second dishwasher can make it easier to meet dietary needs. Whether someone in your family has a severe food allergy to cross-contamination with gluten, or other family members are trying to keep Kosher or Halal or follow a vegan and vegetarian diet, you can accommodate everyone! What this means is that one dishwasher could be for general dishes and cutlery while the other one is reserved for special dietary needs!
PROFESSIONAL DESIGN AND REMODELING SERVICES FROM ABOUT KITCHENS AND BATHS
About Kitchens and Baths has the Annapolis community abuzz with excitement over our stellar home renovation services. With an approximate timeline of only three weeks and two days for project completion, we outshine the competition in our reliability. From tear out to design, all aspects of each renovation project are handled in house by our expert team. We ensure customer satisfaction and consistent quality for all remodeling services. Visit our showroom to meet the About Kitchens team and discuss your design goals. Our home renovation services are versatile and detail-oriented, supporting all styles, features, and rooms. While kitchens and bathrooms are our primary focus, we also channel our skills to assist home office and laundry room renovations. The sky's the limit! Call us at 410-573-0877 or email us at aboutkitchensandbaths@yahoo.com or fill out our contact form today!