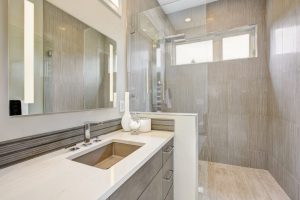 You probably spend more time in your guest bathroom than you think. As important as the other bathrooms in your home are, you might not understand how valuable the powder room could be. Here is a look at what items you need to have in this room. 
Better Toilet Paper 
Higher-quality toilet paper is a must, it's one of the best ways to prepare for the hustle and bustle of the holidays. Never underestimate how important good toilet paper is, especially in the guest bathroom. 
More Hand Soap 
Hand soap is a necessity in any bathroom. With cold and flu season in full swing, you should do everything you can top help fight the spread of germs. The soap you choose doesn't need to be expensive, either. Just choose a festive dispenser for it!
Natural Light, Not Artificial 
Consider swapping out the window in your guest bathroom! Not all bathrooms will have this touch, but adding more natural light can help everyone underr your roof feel better. Skylights can also reduce your dependence on artificial light.
Towels 
Another way to impress your visitors is to furnish your guest bathroom with fresh towels. You should strive to replace your used towels after three days – at that point, they should go in the laundry and you can put fresh ones in – that way, it is more presentable and sanitary, too!
Jewelry Dishes
At first, you might be confused by this piece of advice. But keeping a small jewelry dish in the bathroom makes more sense than you might think. This dish allows your guests to take off rings and other small pieces of jewelry so they can wash their face and freshen up more easily. Plus, adding a backsplash to your guest bath can also make this little flourish even more special. 
PROFESSIONAL DESIGN AND REMODELING SERVICES FROM ABOUT KITCHENS AND BATHS
About Kitchens and Baths has the Annapolis community abuzz with excitement over our stellar home renovation services. With an approximate timeline of only three weeks and two days for project completion, we outshine the competition in our reliability. From tear out to design, all aspects of each renovation project are handled in house by our expert team. We ensure customer satisfaction and consistent quality for all remodeling services. Visit our showroom to meet the About Kitchens team and discuss your design goals. Our home renovation services are versatile and detail-oriented, supporting all styles, features, and rooms. While kitchens and bathrooms are our primary focus, we also channel our skills to assist home office and laundry room renovations. The sky's the limit! Call us at 410-573-0877 or email us at aboutkitchensandbaths@yahoo.com or fill out our contact form today!
We're social! Follow our blog, Facebook, Houzz, and LinkedIn for all the latest updates and design ideas!