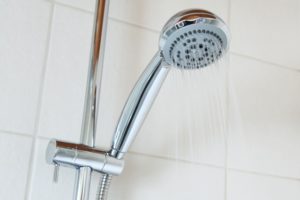 Although younger homeowners are slowly entering the housing market, most homeowners tend to belong to older generations. One major consideration when it comes to providing a welcoming living environment is to remodel every part of the home to accommodate someone who intends to age in place. They aren't interested in a retirement home or might not have the means to and don't want to impose on their younger relatives. Here are some tips to follow.
Shower Changes
Removing the curb makes it much easier to get in and out of the shower. For someone with mobility challenges, this will be an enormoush help. With no threshold in the way, you can make the entrance to the shower wider, especially if it is a walk-in model. Adding a shower bench or shower chair is another touch that is important to consider.
Bars and Handles
Adding grab bars and handles is another change that cannot be ignored or dismissed as being excessive. This allows for extra leverage, especially when it comes to reaching the showerhead whuich might be hung back up in between uses. Levers are also easier for anyone with arthritis to interact with when they need to do so.
Different Vanity Positions
Adjusting the height of the vanity is something that can make more of an impact than you might realize. A height of 34.5 inches is much easier to work with than the standard height of 31 inches. This means that the sink and the mirror are both much more accessible.
Adjusted Toilets
The toilet should also be higher. Somewhere between 17 and 19 inches high will also be a huge improvement, especially if the toilets used to be too low to the ground for comfort.
Revamped Lighting
Finally, think about the lighting in the room. As we all get older, our eyesight begins to decline. Many people already have vision problems in their younger years, so in a way, having better lighting that is less harsh on the eyes is good for everyone!
PROFESSIONAL DESIGN AND REMODELING SERVICES FROM ABOUT KITCHENS AND BATHS
About Kitchens and Baths has the Annapolis community abuzz with excitement over our stellar home renovation services. With an approximate timeline of only three weeks and two days for project completion, we outshine the competition in our reliability. From tear out to design, all aspects of each renovation project are handled in house by our expert team. We ensure customer satisfaction and consistent quality for all remodeling services. Visit our showroom to meet the About Kitchens team and discuss your design goals. Our home renovation services are versatile and detail-oriented, supporting all styles, features, and rooms. While kitchens and bathrooms are our primary focus, we also channel our skills to assist home office and laundry room renovations. The sky's the limit! Call us at 410-573-0877 or email us at aboutkitchensandbaths@yahoo.com or fill out our contact form today!