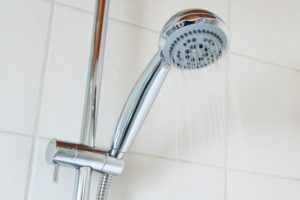 When you start thinking about how you want to remodel your bathroom, you could either choose to redo just one part or think about remodeling the entire room. Some homeowners choose to go section by section. Here's a guide to remodeling the shower in your bathroom.
Decide on a Remodel
The first choice you will have to make is whether or not you want to perform a remodel or a full-on renovation. Your imagination will only be restrained by your budget, your dreams, and how much work you want to do. Sometimes, refinishing the shower head or changing individual pieces of the shower will be all you will want to do, and that's okay! Here at About Kitchens and More, we can help you bring your perfect bathroom to life.
Create a Budget
One important part of the process is figuring out the budget you will have available. It's much easier to complete the project when you know what funding you have available. That way you won't go overboard, but at the same time, you won't need to hesitate when it comes to splurging on a new shower. The design process, along with all of the steps, time, and labor that go into installation will all seem far less intimidating. Best of all, you'll be able to plan out the finishing touches you want for your new shower to make your bathroom even more comfortable than it was before.
Keep Old Plumbing
While you'll be tempted to rip out the old plumbing and put new lines in their place, don't do this just yet. Moving the plumbing and pipes around and rearranging the orientation of the room can quickly become more expensive than you want. Plus, it's a good bet that you don't even need to do this, either.
PROFESSIONAL DESIGN AND REMODELING SERVICES FROM ABOUT KITCHENS AND BATHS
About Kitchens and Baths has the Annapolis community abuzz with excitement over our stellar home renovation services. With an approximate timeline of only three weeks and two days for project completion, we outshine the competition in our reliability. From tear out to design, all aspects of each renovation project are handled in house by our expert team. We ensure customer satisfaction and consistent quality for all remodeling services. Visit our showroom to meet the About Kitchens team and discuss your design goals. Our home renovation services are versatile and detail-oriented, supporting all styles, features, and rooms. While kitchens and bathrooms are our primary focus, we also channel our skills to assist home office and laundry room renovations. The sky's the limit! Call us at 410-573-0877 or email us at aboutkitchensandbaths@yahoo.com or fill out our contact form today!
We're social! Follow our blog, Facebook, Houzz, and LinkedIn for all the latest updates and design ideas!